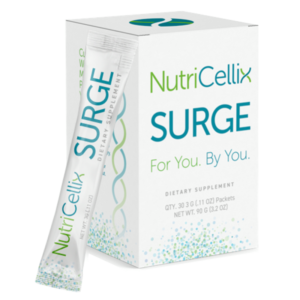 Surge Stickpack (30 Ct)
It's not easy starting or maintaining a healthy weight management program. Although we may lose weight, sometimes it comes at the expense of losing muscle, having less energy or lacking mental clarity.
Surge is a companion product in your weight management regimen. This contains Branched Chain Amino Acids to help support retaining lean muscle while you reinforce healthy habits to help you achieve that healthy weight you've been seeking.
The formula also contains Acetyl-L-Carnitine which can help improve mitochondrial function, provide more energy and help support the fat burning process. Surge also helps provide more mental clarity.